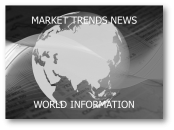 A street sweeper or street cleaner may refer to a person's occupation, or a machine that cleans streets. A street sweeper cleans the streets, usually in an urban area. Street sweepers have been employed in cities since sanitation and waste removal became a priority. A street-sweeping person would use a broom and shovel to clean off litter, animal waste and filth that accumulated on streets. Later, water hoses were used to wash the streets.
Scope of the Report:
This report focuses on the Street Sweeper in Global market, especially in North America, Europe and Asia-Pacific, South America, Middle East and Africa. This report categorizes the market based on manufacturers, regions, type and application.
Market Segment by Manufacturers, this report covers
Bucher (Johnston)
Tennant
Hako
Alamo Group
Karcher
Nilfisk
RCM
Eureka
Fiorentini
Factory Cat
Market Segment by Regions, regional analysis covers
North America (USA, Canada and Mexico)
Europe (Germany, France, UK, Russia and Italy)
Asia-Pacific (China, Japan, Korea, India and Southeast Asia)
South America (Brazil, Argentina, Columbia etc.)
Middle East and Africa (Saudi Arabia, UAE, Egypt, Nigeria and South Africa)
Market Segment by Type, covers
Battery Walk-behind Sweeper
Petrol Walk-behind Sweeper
Ride-on Sweeper
Truck Mounted Sweeper
Market Segment by Applications, can be divided into
Urban Road
Highway
Airports
Retail
Car Park
Schools
Hotels
Warehousing
Council & Public Areas
Exhibition & Congress Centers
Industry and Manufacturing
There are 15 Chapters to deeply display the global Street Sweeper market.
Chapter 1, to describe Street Sweeper Introduction, product scope, market overview, market opportunities, market risk, market driving force;
Chapter 2, to analyze the top manufacturers of Street Sweeper, with sales, revenue, and price of Street Sweeper, in 2016 and 2017;
Chapter 3, to display the competitive situation among the top manufacturers, with sales, revenue and market share in 2016 and 2017;
Chapter 4, to show the global market by regions, with sales, revenue and market share of Street Sweeper, for each region, from 2012 to 2017;
Chapter 5, 6, 7, 8 and 9, to analyze the key regions, with sales, revenue and market share by key countries in these regions;
Chapter 10 and 11, to show the market by type and application, with sales market share and growth rate by type, application, from 2012 to 2017;
Chapter 12, Street Sweeper market forecast, by regions, type and application, with sales and revenue, from 2017 to 2022;
Chapter 13, 14 and 15, to describe Street Sweeper sales channel, distributors, traders, dealers, Research Findings and Conclusion, appendix and data source