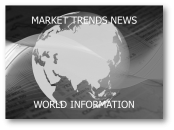 Hydrogen sulfide is a colorless, flammable, extremely hazardous gas with a "rotten egg" smell. It occurs naturally in crude petroleum, natural gas, and hot springs. In the report, we count hydrogen sulfide existing as a liquid compressed gas. We mainly cover high purity hydrogen sulfide.
Scope of the Report:
This report focuses on the Hydrogen Sulfide in Global market, especially in North America, Europe and Asia-Pacific, South America, Middle East and Africa. This report categorizes the market based on manufacturers, regions, type and application.
Market Segment by Manufacturers, this report covers
Air Liquide
The Linde Group
Praxair
Air Products and Chemicals
Messer Group
Matheson Tri-Gas
Market Segment by Regions, regional analysis covers
North America (USA, Canada and Mexico)
Europe (Germany, France, UK, Russia and Italy)
Asia-Pacific (China, Japan, Korea, India and Southeast Asia)
South America (Brazil, Argentina, Columbia etc.)
Middle East and Africa (Saudi Arabia, UAE, Egypt, Nigeria and South Africa)
Market Segment by Type, covers
High Pure Gas
Gas Mixtures
Market Segment by Applications, can be divided into
Chemicals
Pharmaceutical Industry
Laboratories & Analysis
Others
There are 15 Chapters to deeply display the global Hydrogen Sulfide market.
Chapter 1, to describe Hydrogen Sulfide Introduction, product scope, market overview, market opportunities, market risk, market driving force;
Chapter 2, to analyze the top manufacturers of Hydrogen Sulfide, with sales, revenue, and price of Hydrogen Sulfide, in 2016 and 2017;
Chapter 3, to display the competitive situation among the top manufacturers, with sales, revenue and market share in 2016 and 2017;
Chapter 4, to show the global market by regions, with sales, revenue and market share of Hydrogen Sulfide, for each region, from 2012 to 2017;
Chapter 5, 6, 7, 8 and 9, to analyze the key regions, with sales, revenue and market share by key countries in these regions;
Chapter 10 and 11, to show the market by type and application, with sales market share and growth rate by type, application, from 2012 to 2017;
Chapter 12, Hydrogen Sulfide market forecast, by regions, type and application, with sales and revenue, from 2017 to 2022;
Chapter 13, 14 and 15, to describe Hydrogen Sulfide sales channel, distributors, traders, dealers, Research Findings and Conclusion, appendix and data source